Tuacahn Packages in St. George, UT
Our St. George hotel's Tuacahn packages, which include two tickets to a Broadway musical at the incredible outdoor venue and a one night stay, start at $136 plus tax. If you're a big fan of theater productions, our Tuacahn packages are a perfect addition to your vacation.
One of St. George's Finest Gems
The 2,000-seat Tuacahn Amphitheater, set amidst a backdrop of towering red rock cliffs, produces quality Broadway musical productions every summer and fall. This is one of the finest attractions in the St. George area. Bar the many museums in Utah, the Tuacahn Amphitheater is the ultimate destination for any culture lover.
Thriller
If Odyssey Dance Theatre's "Thriller" isn't part of your yearly Halloween tradition, it should be. The spooky spectacular combines technical aspects of dance while paying homage to the stars of All Hallows' Eve. The Thriller show will go going on from October 5th - October 31st.
Through the two-hour program, "Thriller" highlights all the heroes of the season, including Frankenstein's monster and his bride, skeletons, mummies, and werewolves. But among the ghouls, you'll find other unlikely heroes of Halloween, such as Bubbles the Clown and the "Giggle Girl", who sings and maniacally laughs her way through songs such as "I Saw Mommy Killing Santa Claus."
Want to get an even better deal on your tickets? Purchase your tickets between October 25th - October 31st to receive 20% off!
Tickets can be purchased
here
.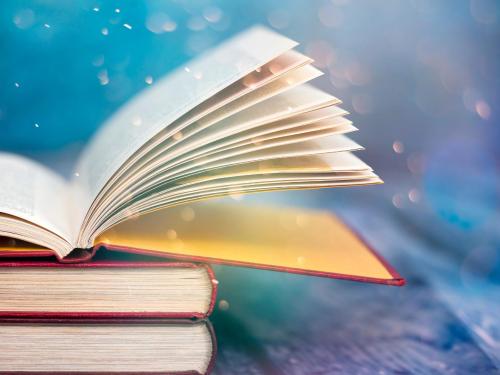 Come experience a FAIRY TALE CHRISTMAS (Nov. 29th to Dec. 23nd)

Christmas will never be quite the same after you've experienced a FAIRY TALE CHRISTMAS, the new musical by M. Scott McLean and Michael McLean based on their award-winning book. A hit at last year's New York Fringe Festival, followed by a crowd-pleasing debut in the first ever Tuacahn New Works Festival (and directed by Jeffry Denman), this holiday musical sees Christmas through the eyes of a group of Fairy Tale Villains who decide to kidnap Santa Claus in hopes of changing the endings of classic Fairy Tales, erasing all of their happily-ever-afters forever. Don't miss your chance to see the Tuacahn world premiere of what is destined to become a holiday tradition from the same team that brought you The Forgotten Carols.
It's done with a very small cast playing all the roles with Villains switching around and playing the Heroes.
It played at the 2016 NY Fringe Festival and was a huge hit.
*Fairy Tale Christmas - directed by Jeffry Denman*
Children under 3 are not permitted in the Hafen theatre. Show care will be available.

Past Favorites
The Sound of Music
Fiddler on the Roof
Joseph and the Amazing Technicolor Dreamcoat
Annie Get Your Gun

The venue also hosts pre-show dinners and presents the Plaza Show, a free musical revue that will delight all audiences, before its musicals. All these things make our Tuacahn packages worth it.
To receive a discount on your tickets book from December 3rd to December 22nd!
Discount Deals on Shows
Clarion Hotels & Suites St. George offers more than just vacation deals, though. What we provide our guests are Tuacahn discount packages. We find ways to make your vacation more budget-friendly without cutting down on the fun. Our establishment believes that a holiday should be worth every dollar you pay for – and that's what we try to do with all our guests.
The Tuacahn discount packages we offer here at Clarion Hotels & Suites St. George are only available during certain times of the year. These also are quite limited, so it's best to reserve your slot early for a more convenient holiday experience.

Clarion Suites also offers concierge services, please contact the front desk or call the number below for more information.
Call 877-351-8522 today to book your Tuacahn Package!

OR

Fill out the form below and one of our Tuacahn specialists will price out your package and contact you with the details and availability ASAP!